L'UZ-ine
EXPOSER - DECOUVRIR
Cet espace est le vôtre, dédié à l'oeil et à la main. Vous êtes artiste, artisan d'art ou visiteur curieux, bienvenue!
This space is yours. Whoever you are, artist, craftsman or visitor, embark on this journey with us.
Pour vous
LOCAL - ARTISANAL - CREATIF
For you
Venez participer à l'expérience, dans l' écrin de la chapelle Saint-Michel à Uzerche, en Corrèze. Vous pourrez exposer vos créations, regarder et acquérir les travaux d'artistes et d'artisans d'art, prendre des cours de langue, ou tout simplement passer nous rendre une petite visite amicale.
Come and be part of the experiment, in the beautiful Chapelle Saint-Michel, in Uzerche, Corrèze.
You will be able to showcase your creations, to buy some of the pieces on display, or just to come for a friendly visit
Artistes Artists
L'UZ-ine accueille les expositions d'artistes du coin, ou de plus loin.
L'UZ-ine showcases local and less local artists.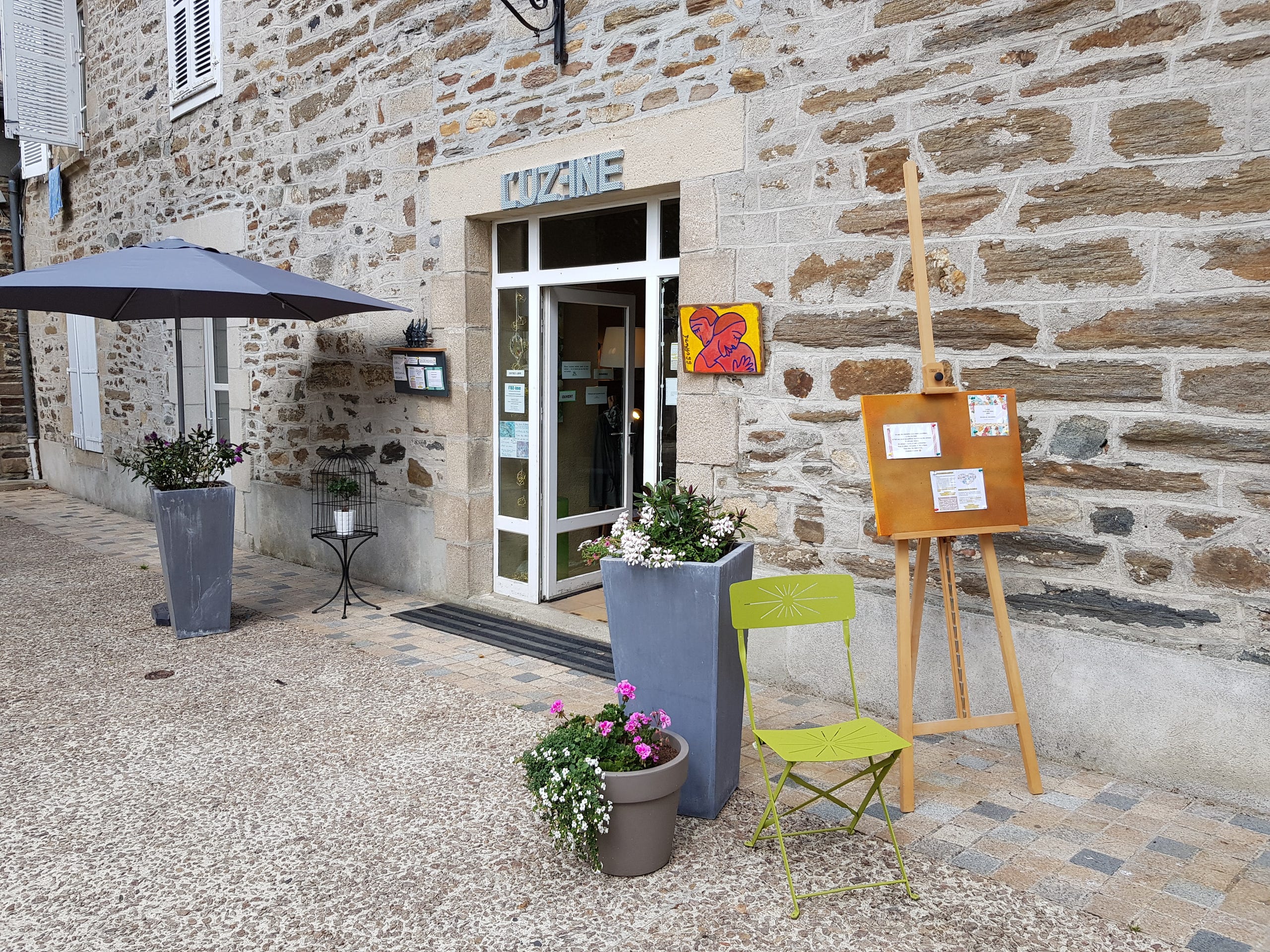 Artisans Craftsmen
L'UZ-ine présente les travaux d'artisans, donnant une vitrine aux créateurs débutants ou confirmés.
Beginner or experienced crafstman' works are showcased at l'UZ-ine.