L'UZ-ine
EXPOSER - DECOUVRIR
Cet espace est le vôtre, dédié à l'oeil et à la main. Vous êtes artiste, artisan d'art ou visiteur curieux, bienvenue!
This space is yours. Whoever you are, artist, craftsman or visitor, embark on this journey with us.
Pour vous
LOCAL - ARTISANAL - CREATIF
For you
Venez participer à l'expérience, dans l' écrin de la chapelle Saint-Michel à Uzerche, en Corrèze. Vous pourrez exposer vos créations, regarder et acquérir les travaux d'artistes et d'artisans d'art, prendre des cours de langue, ou tout simplement passer nous rendre une petite visite amicale.
Come and be part of the experiment, in the beautiful Chapelle Saint-Michel, in Uzerche, Corrèze.
You will be able to showcase your creations, to buy some of the pieces on display, or just to come for a friendly visit
Artistes Artists
L'UZ-ine accueille les expositions d'artistes du coin, ou de plus loin.
L'UZ-ine showcases local and less local artists.
Elles créent... 12 avril-12 mai 2019
Soufleuse de verre, Julie Lefèbvre nous présente ses travaux, qu'elle a réalisé dans son nouvel atelier, à Uzerche. La magie de la transformation du verre...
Glass-blower lady, Julie Lefèbvre shows her last works. The magic of the glass in fusion...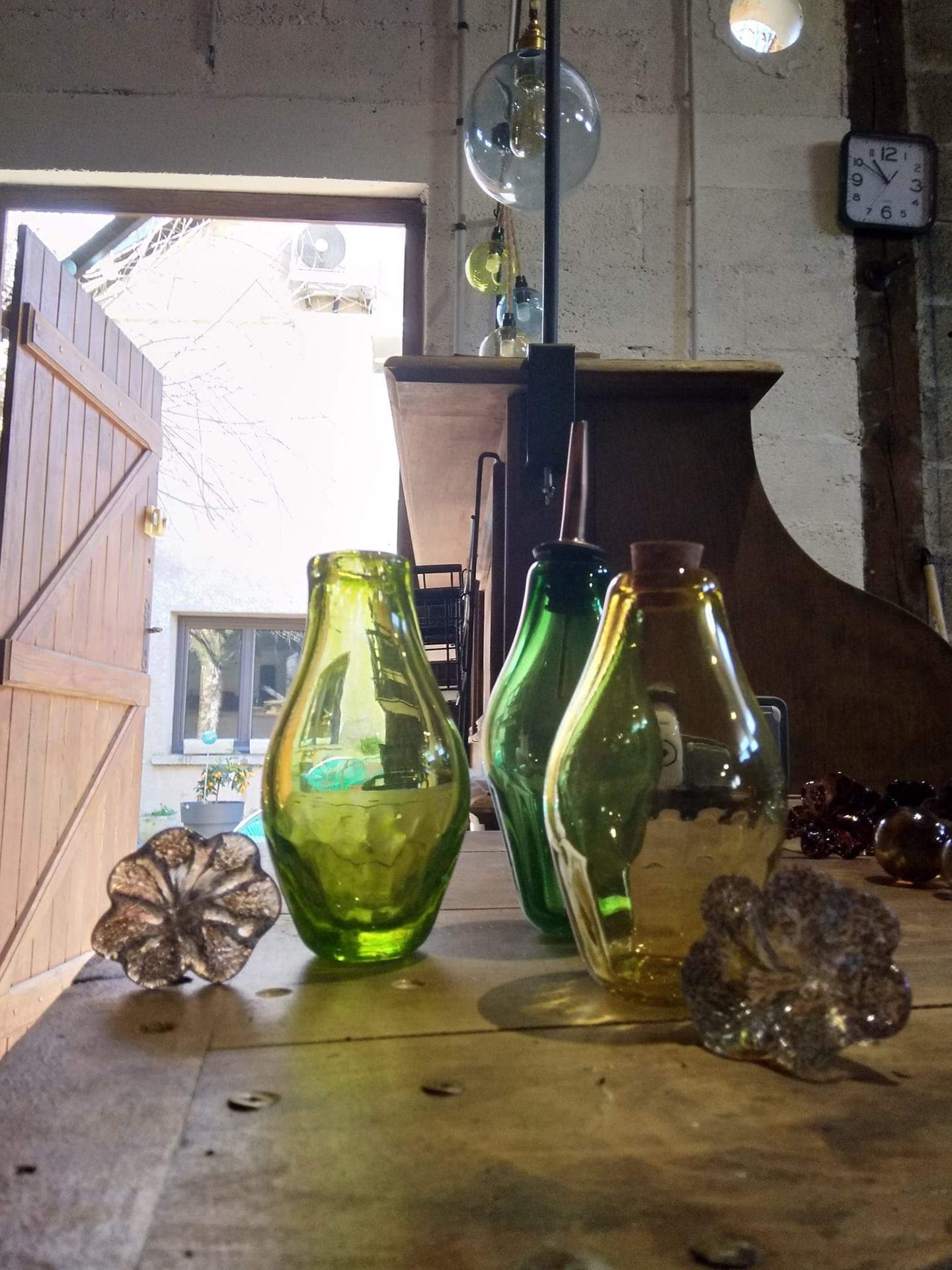 Elles créent... 12 avril-12 mai 2019
Photographe autodidacte, Sophie-Anne Raynal nous fait partager son regard poétique et malicieux sur la nature corrézienne.
Self-made photograph, Sophie-Anne Raynal invites us in her poetic vision of Corrèze.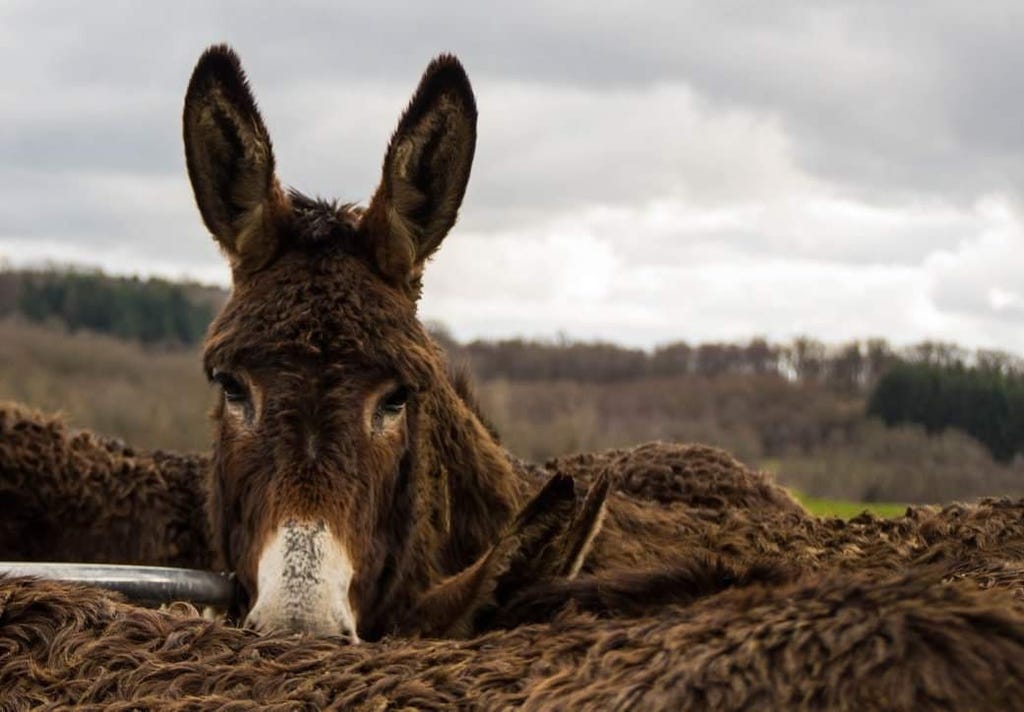 Artisans Craftsmen
L'UZ-ine présente les travaux d'artisans, donnant une vitrine aux créateurs débutants ou confirmés.
Beginner or experienced crafstman' works are showcased at l'UZ-ine.
Travaux d'aiguilles
Michèle Fondeur a du talent; elle a fait chauffer ses aiguilles, et nous présente ses travaux durant tout le mois d'avril.
Michèle Fondeur is talented; her needles got busy, and here she comes with her works, shown during April.


l'Imaginaire de Marguerite
Marguerite travaille du parchemin (Pergamano), qu'elle mêle à des photos, du crochet, des ailes de papillon, et beaucoup plus, au fil de son imagination.


Learning French
COMMUNICATION
You will find at l'UZ-ine French language sessions, tailored to fit your needs and to help you to progress.
Parler Anglais ...
Vous trouverez à l'UZ-ine des cours d'anglais. Les sessions sont faites sur mesure, la vôtre, pour vous permettre de progresser au mieux.
ACTUALITES NEWS
Du 12 avril au 12 mai 2019, "Elles créent" : photographe, souffleuse de verre, elles vous présenteront leurs oeuvres pendant un mois
From 12/04 to 12/05, "They(she) create" : ladies
first, a photograph and a glass-blower will show their works.

Mois d'avril : Michèle Fondeur nous montre ses créations d'aiguilles.
April: Michèle Fondeur shows her needles talents.

Du 9 avril au 7 mai : "L'imaginaire de Marguerite", mélange de Peragamo et de beaucoup d'autres choses, au gré de la fantaisie de l'artiste.
From April 9th to May 7th : "L'imaginaire de Marguerite", mix of Peragamo and so much more, thanks to Marguerite.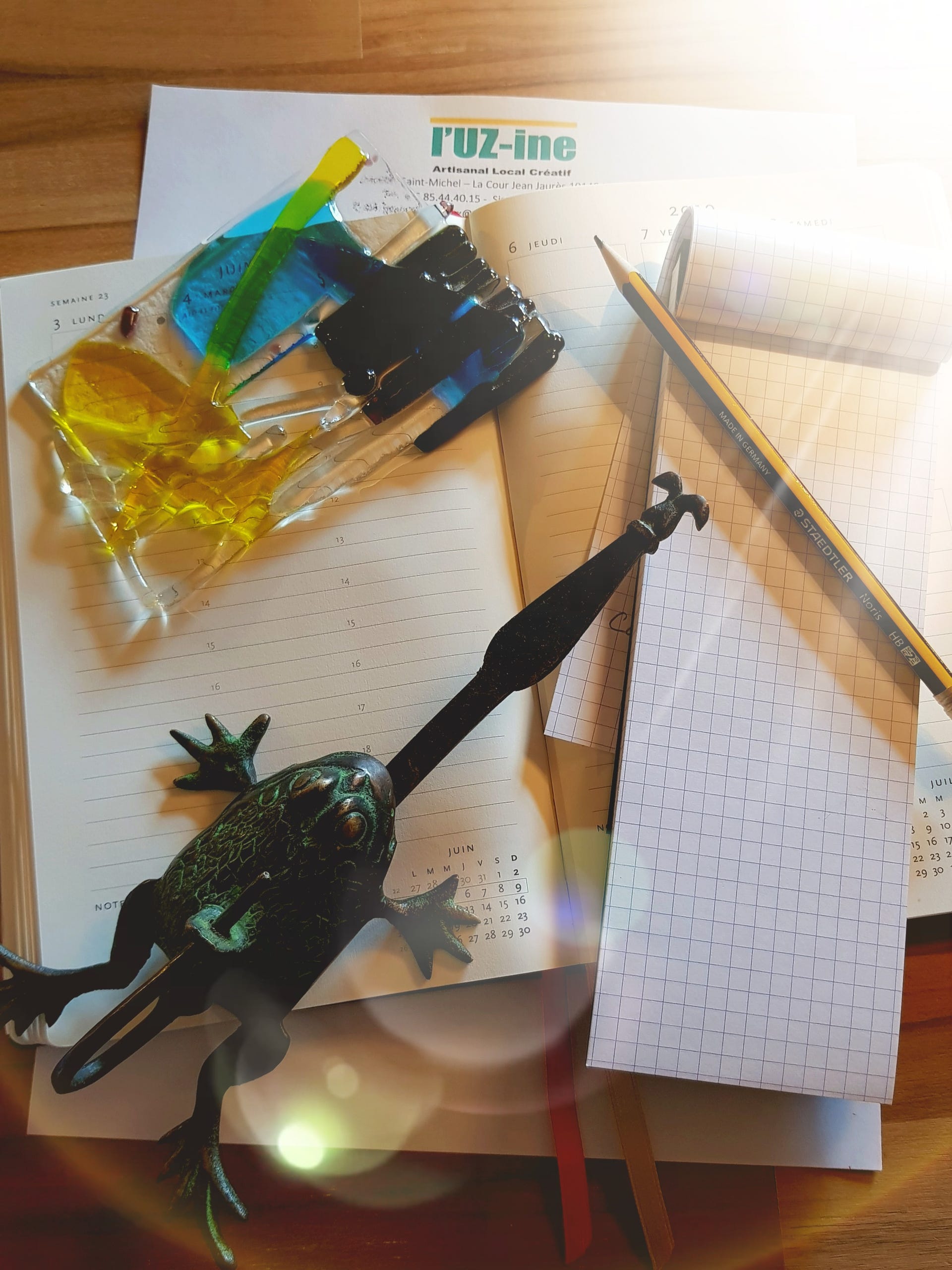 Où sommes nous?
Where are we?
Nous sommes en Corrèze, entre Limoges et Brive-la-Gaillarde, à Uzerche.
Située dans la ville ancienne, vous nous trouverez derrière l'église, dans une ancienne chapelle autrefois reliée à une abbaye.
We are located in Corrèze, between Limoges and Brive-la-Gaillarde, in Uzerche, France.
In the heart of the ancient city, you will find us behinf the church, in a chapel that has once been part of an abbey.